Live Assist for Microsoft Dynamics 365 is the omnichannel solution that provides your customers the customer service and support they deserve. Communicate and support your customers directly from your website or app with no client setup. 
Improved Efficiency with Generative AI
Leveraging advanced natural language processing and deep learning techniques, the system can understand and generate human-like responses in real-time.
Automatically analyze customer inquiries, identify their intent, and generate appropriate and personalized responses.
AI continuously learns from customer interactions, adapts to new patterns, and improves performance over time.
Provide efficient, accurate, and personalized support, leading to higher customer satisfaction and optimized operational efficiency.
Show and Tell With Co-browsing​​
Show and Tell
With Co-browsing
Co-browsing helps you solve your customers questions quickly and efficiently. With co-browsing, you can show your users how to navigate your site or app, make a purchase, fill in forms and much more.
It is an invaluable tool for solving customer questions and helping them get what they need from your site or app. With co-browsing you can see exactly what your customer sees on their screen enabling you to better understand the customer's needs and provide the best possible solutions.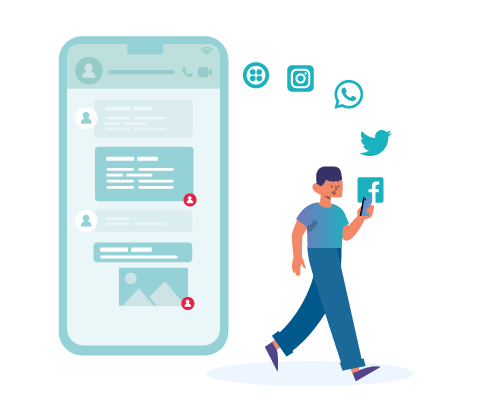 We now have a new type of engagement called Messaging which takes Live Chat to the next level, adding flexibility.
We have integrated popular 3rd party channels like Twilio SMS, Facebook Messenger, Instagram, Twitter, WhatsApp, Apple Business Chat and more, agents can receive these Messaging engagements right inside Dynamics 365!
Messaging allows for asynchronous, resumable conversations between Brands and their consumers in the same way that consumers are already used to communicating via social networking services.
Customers can message your Brand at any time, even if an agent is not online, the agent can also reply to a customer even if they are not online. All while maintaining full conversation history!
Improving your customer's journey in a way that was not possible with Chat engagements.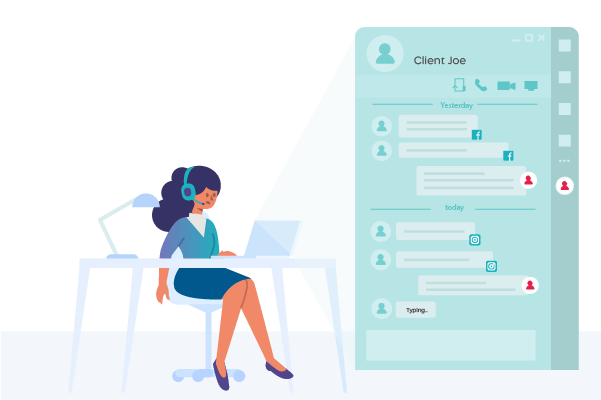 Audio & Video Conversations
Live Assist for Microsoft Dynamics 365 is making it easier than ever to connect with customers. With just a click, you can now request a voice call or videoconference with your customers directly from your website or app. This makes it really easy and convenient for both you and your customers.
You can use this feature to provide the best customer service. Helping your customer is now faster than ever before.
We know your customers' privacy is of utmost importance. To ensure this, private information is masked in order to protect your customers' privacy and maintain data compliant. Masking private information ensures you comply with regulations and laws, while also protecting your customers from potential fraud or identity theft. It also helps your businesses stay compliant with different regulations such as GDPR and CCPA. Security numbers, bank account information, and other sensitive data is masked when co-browsing to ensure your business remains data compliant.
Your customers don't have to download or setup anything. Live Assist for Microsoft Dynamics 365 works directly from your website or app. This makes LAD365 a fast and reliable solution to communicate and provide great support to your customers without having to leave your website or app.
Why Live Assist for Microsoft Dynamics 365?
Our technology and security protocols ensure that agents can't see private information like credit card or social security input fields. Meeting data and security standards.
Your Brand's success is of the utmost importance to us. Our global support team is available 24/7 to provide the assistance you need to get the most out of our omnichannel solution.
With the full power of WebRTC, audio and video functionality agents can initiate voice and video calls directly with customers providing a more personalized experience.
Start co-browsing sessions directly from live chat or PSTN calls using a short code to remotely view and interact with customers web pages and mobile apps.
Empower your customers and increase agent productivity by giving users the freedom to start, pause and resume conversations with your Brand on their own terms.
Live Assist is co-developed with Microsoft ensuring tight and seamless integration with the Dynamics 365 CRM platform.
Chat Functionality Will Remain Fully Supported
Don't worry, we got you covered! We will keep supporting chat engagements, chat widgets, and chat functionality, so you can continue using them in case you are not ready for Messaging.